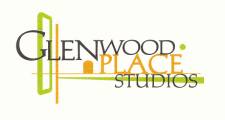 Let the Sun Shine In -- Recording just got more enjoyable at the world-class recording studios in the heart of Burbank, California nestled in privacy of beautifully landscaped courtyards. This new facility has gone first-class from gear and staffing to amenities. Welcome to Glenwood Place!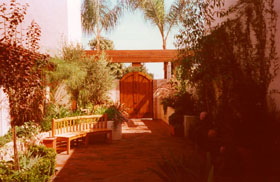 Partners Alan Kubicka and Phil Bonanno go back some 25 years. Their new baby, Glenwood Place Studios is the historical site of what was previously Kendun Recorders, Red Zone, Take One, Front Page and Audio X where artists like Stevie Wonder, Joe Cocker and Frank Zappa recorded. The complete redesign by Carl Yancher of Wave Space created a soon to be high-end 4-room facility to fulfill Kubicka and Bonanno's vision.

The two rooms opened since July of 2001 have been busy with sessions. The Maple room houses an Amek "Mr. Rupert Neve" 9098i 80 input console. It has 72 mono inputs, 4 stereo inputs with moving faders on all inputs with super tune automation. The Stealth room houses a Euphonix System 5 with two Core system 96 channels of A to D w/72 Channels of D to A. Ampex 102's, Panasonic SV-3800 DAT, HHB CDR-850 & Tascam DA-98HR 24 bit DTRS 8 track machines are available for mixing. The rooms also come with Studer A827 multi track, Radar II & ProTools with 64 voice with Avid AV option XL video capture system.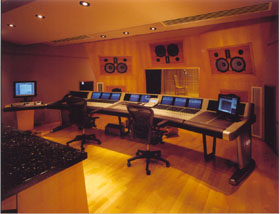 Stealth Room
Two more rooms are being built as we speak. The new tracking studios, dubbed The Cherry room will be the largest and can hold up to 50 pieces, suitable for string or scoring dates. "The studios are designed with variety of acoustical 'flavors' to accommodate any clients' needs," says Chrissie Allaer, the studio manager. The control room will feature a large 5.1 main monitor system with an expected opening date around mid February 2002.

The WORKSHOP, scheduled for late spring 2002, will house another large format console to accommodate music and post mixes as well as overdubs and ADR.

The entire facility will have access to a true acoustic echo chamber as well as vintage EMT chambers!

The beautiful courtyard and lounges provide an escape for all clients to enjoy! According to the designer, "To reinforce the Central Courtyard, the interior client lounges open themselves out to exterior spaces, allowing natural light to penetrate the existing buildings and to create views to the outside from within".

The studio offers expert assistant engineers. One of the brightest engineers who gave us the tour is known as the resident chef! The word on the street is that John (a.k.a. chef/engineer) can cook up a storm in the gourmet kitchen!

At the helm of maintenance is chief engineer, Jim Rogers who comes from Starstruck studios in Nashville. "We chose these consoles based on the fact that they sound better than any other product or console out there today," says Rogers.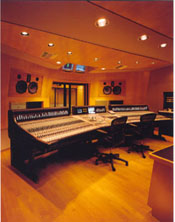 Maple Room

Phil Bonanno is more interested in developing an enjoyable atmosphere conducive to work for his clients. Bonanno, a veteran engineer/producer worked at the fame Chicago Recording Co. in the 80's with bands like Cheap Trick, Styx, Rod Stewart and Phil Collins.
You can see the attention to detail in every corner of this facility. "The goal is to make artist/producer/ composers feel at home with all the support of a great staff. The grounds are designed in such a way that it encourages socializing. At the same time, we respect the privacy of certain artists and can provide just that when asked."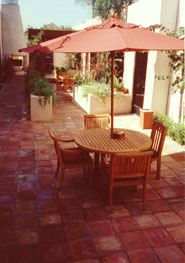 Patio

Contact: Chrissie Allaer, Studio manager
Glenwood Place Studios
619 S. Glenwood Place,
Burbank, CA 91506

(818) 260-9555 fn
(818) 260-9507 fx

e-mail: christinaa@glenwoodstudios.com
http://www.glenwoodstudios.com


Copyright 2001 studioexpresso