Recording Industry Golf Tournament™
Mon, October 31, 2022
10:00 AM – 7:00 PM PDT
Sand Canyon Country Club
27734 Sand Canyon Road Santa Clarita, CA 91387
It's Halloween -- Come dressed up if you want and we'll have you home in time to go treat or treating with your kids! The temperature will also be an amazing 82 degrees! Come play! Register here
July 29-31

September 23-25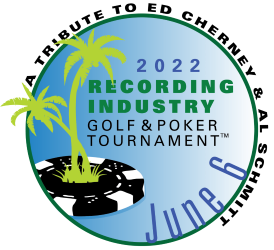 Newport Jazz Festival has a storied history rivaling that of any other American festival hosting artists like Herbie Hancock, Led Zeppelin, Frank Sinatra, Muddy Waters, The Allman Brothers, and Miles Davis. Its current incarnation is three full days of jazz on four unique stages on the grounds at Fort Adams State Park in Rhode Island.
Monterey Jazz Festival
Monterey County, California Fairgrounds
Founded in 1958 by jazz DJ icon, Jimmy Lyons. The festival features dozens of acclaimed acts, well known jazz musicians and other rising stars in the industry to the Monterey County Fairgrounds. With over 60 years of bringing some of the best jazz to Monterey every year, festival attendees are sure to hear some of the best in classic jazz and witness the evolution of jazz music in today's modern music culture scene.
******Past Events******

www.malibuguitarfestival.com
Cross Creek, Malibu Ca
The 64th Annual GRAMMY Awards on CBS The
64th annual Grammy Awards will now be held at the MGM Grand Garden Arena in Las Vegas on April 3 all nominees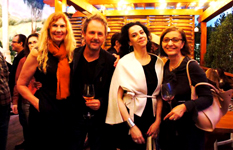 LA AES Section
For dinner reservations, contact the section Treasurer, Richard Wollrich, at staunch@earthlink.net or (805) 371-9342. Please put "AES-LA DINNER RESERVATION" in the email subject line.
Meetings are free and are open to everyone including students, non-members and guests.
AES
NY
Thank You Sponsors!
A DESIGNS
PETER MONTESSI -- L.A. studio musician and pro audio developer

ATC LOUDSPEAKERS
BEN LILLY Hi-end monitor manufacturer based in the U.K.
Air I Hush
'Game Changer' in the domain of soundproofing
AURATONE
Birthed in California, Celebrating 60 years of setting quality standard for speaker technology in music and recording industry
DAKING
GEOFF DAKING - Blues Magoos drummer/engineer/pro audio designer
DRAWMER
Experts in the Concrete Science and Mystic Art of Analog Circuit Design celebrating 25th Years
Hakan
Extremely effective in eliminating pops without compromising the frequency response and character of the microphone
Latch Lake
A Boom Mic Stand That Works!
Mutec
MUTEC's unique technology serves to improve your audio reference system with increased musicality, clarity, and precision
Mojave Audio
Founded by award-winning David Royer, Mojave Microphones are the "Southern California" sound, built to strict tolerances and specifications and created in the heart of LA Studio country, Burbank, California
Pete's Place Audio
Makers of BAC 500 Compressor and Electrodyne Pre Amp & EQ

Sabra-Som
Sabra-Som is the world leader in Universal Shock Mounts and Accessories for all sizes of microphones.
Subwoofer Pros
Subwoofer Pros subs are the preferred way to achieve studio grade low end support regardless of monitor brand and are made in the USA.

TUBE-TECH
JESPER B. NIELSEN -Legendary all-tube recording equipment from Denmark
studioexpresso montly eZines is published monthly.
To sponsor simply email: claris@studioexpresso.com and put "order expresso" in the subject line.
Send news or upcoming events from studioexpresso community by/before 15th of each month to be included in our calendar. Thanks!
Sundance Film/Music Festival
Park City, UT
Sundance is the largest film festival in the U.S. dedicated to independent film.

Lollapalooza
Grant Park, Chicago


Jazz in the Pines
Idyllwild Arts Academy Campus - Idyllwild, CA
Venice Beach Art & Music Fest
Venice Beach Recration Park - Venice Beach, CA (Winward Plaza)

Russian River Jazz and Blues Festival
Johnson's Beach - Guerneville, CA
CMJ
New York
151 W. 25th St., 12th Fl., New York, NY 10001
p: 917.606.1908 / f: 917.606.1914
Midem
Cannes, France
Theme: "Reinvent"