Henry Mancini-100
A Centenial Celebration EP Featuring Lizzo, Sir James Galway, Michael Buble, and A Star-Studded Cast of Musicians with Producer Gregg Field


By Claris Sayadian-Dodge
May 2023 Interview with producer Gregg Field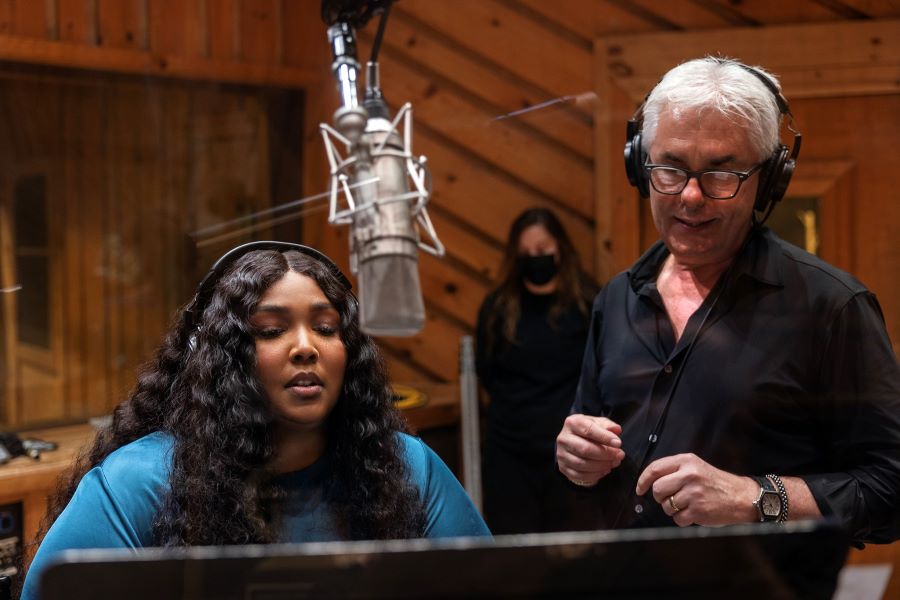 Producer Gregg Field with Lizzo at the Power Station, NY. Below Left: Monica Mancini with Audrey Hepburn's son, Sean Ferrer. Right: Monica and Felice Mancini with Sir James Galway and Lizzo. Gregg Field producing Michael Buble at the Warehouse, Canada with engineer Joe Chiccarelli and at Abey Road Photos: Courtesy of G Field
Henry Mancini's name is synonymous with great motion picture and television music, and fine recordings. During his lifetime, Mancini was nominated for 72 Grammy Awards, winning 20. He was nominated for 18 Academy Awards winning four Oscars. Moon River and The Pink Panther themes spell Mancini. This month his Panther came to life in historic sessions, along with his other signature tracks recorded at five iconic studios - Abbey Road (London), East West (LA), Warner/Eastwood (Burbank), Power Station (NY) and the Warehouse (Canada). "[Hank's] heart was really with big orchestras and hiring musicians– having all those guys in the studio and being one of the guys. He loved hanging with the musicians; there was an energy in the room," says the beloved composer's daughter, Monica Mancini. Producer and husband, Gregg Field selected choice musicians to re-create the magic! Among selected guest musicians were award-winning rapper-singer Lizzo with virtuoso flautist Sir James Galway featured in a duet at the Power Station.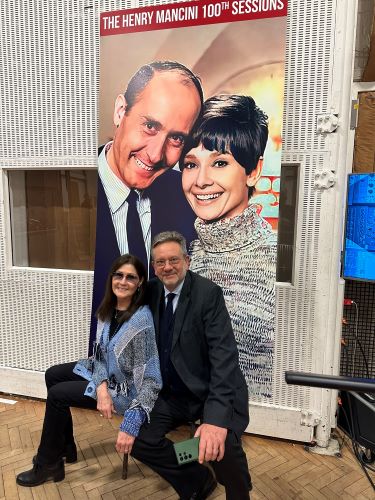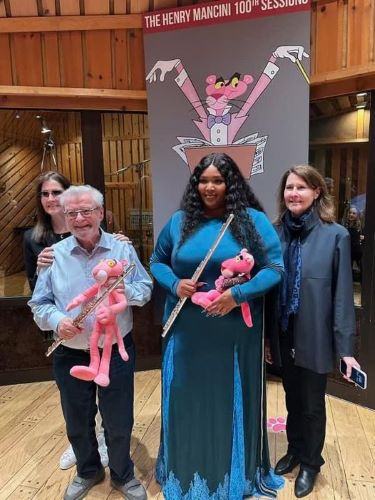 The Pink Panther Music from the Film Score Composed and Conducted by Henry Mancini is a soundtrack album from the 1963 movie The Pink Panther starring David Niven and Peter Sellers. The music was composed and conducted by Henry Mancini. The album and title song were nominated for the Grammy Awards for Best Album or Original Score and Best Pop Instrumental Performance. It was also nominated for an Academy Award for best score. Mancini created many memorable film scores including Breakfast at Tiffany's, Days of Wine and Roses, Charade, Victor/Victoria, The Glass Menagerie, to name a few. Henry Mancini wrote two books: Sounds and Scores – A Practical Guide to Professional Orchestration, which can be found on the shelf of virtually every serious student of music, and his autobiography Did They Mention The Music? Mancini's deep love of music and support of young musicians is evident in the scholarships and fellowships he established at top music schools. Many up and coming composers, conductors, and arrangers have benefited from Mancini programs at Frost, Juilliard, UCLA, USC, and at The American Federation of Music's Congress of Strings.
The upcoming Mancini Centennial Tribute EP is being released in 2024, in time for Mancini's 100th birthday celebration. CBS Sunday Morning is covering some of the sessions, including the first session at the Warner Brothers lot featuring some of the original musicians to include maestro John Williams (he played keyboards on the original Peter Gunn), with the legendary Quincy Jones. Arturo Sandoval and maestro Herbie Hancock, were among special guests at the first session at Warner Eastwood Stage, Burbank.
studioexpresso met up with Grammy-winning producer Gregg Field who just returned from Vancouver, Canada with more sessions for the new Mancini 100 EP
SE: The upcoming Mancini Centennial Tribute EP is being released in 2024, in time for Mancini's 100th birthday Celebration. Anything else you can add?
GF: We're recording six of Henry's most beloved songs with some special guest artists, beginning with Peter Gunn, which featured John Williams reprising his original piano part, Quincy conducting, Herbie Hancock playing Piano and keys with Arturo Sandoval. We recorded it on the Warner/Eastwood Recording Stage with Tommy Vicari engineering.
SE: You had a Big Band full of All Stars record the Pink Panther Theme in New York. What can you say about your choice of musicians, studios, engineers, and the arrangements?
GF: We recorded the Pink Panther at the Power Station in New York with Lizzo and Sir James Galway as a flute duet feature that Dan Higgins and I put together augmenting Henry's original Big Band and Strings arrangement. It was my first time working with Lizzo and she couldn't have been more delightful to work with. Lizzo is a serious flute player and was thrilled to meet and be recording with her hero james Galway. We had an amazing rhythm section with Arturo O'Farrill, John Pattitucci, Russell Malone, Stefon Harris. I was doing double duty playing drums and producing. We also had 8 of NY's finest brass players. The NY crew was great and we had my old friend Josiah Gluck who made a lot of great records for us at Concord (records) back in the day.
SE: On which track is Michael Buble singing and who else is part of your team in Canada, London and Los Angeles?
GF: The crown jewel of Henry's repertoire is Moon River and there have been countless recordings including a new release earlier this month by Eric Clapton and Jeff Beck. Beyonce, Morrissey and Frank Ocean have also covered it over the last few years. For the Mancini 100 EP, I felt like we should record a version that incorporated Henry's original arranging. I reached out to Michael Buble and he was on board. We started by having the arranger Rob Mounsey create and adaptation of two versions of Moon River and we recorded the rhythm section at East West in LA by Don Murray. Dean parks, Chuck Berghofer, Randy Waldman, and I have all made a few records with Michael and I knew he would feel comfortable with that crew. For the orchestra, I decided to record in London with the Royal Philharmonic Orchestra at Abbey Road 2 with Chris Walden conducting and Jonathan Allen engineering. Jonathan's roughs sounded great and I then traveled to Vancouver to record Michael at the Warehouse Studios with engineer Joe Chiccarelli. Joe recorded a number of Michael's vocals on Higher. We have been friends for years and to my luck, Joe happened to be in Vancouver and available.
SE: Who else is involved and what can we expect following the new release?
GF: I'm producing the EP, but we are doing alt versions on a couple of the songs and there are a couple of producers I'm really looking forward to collaborating with. We are having all the sessions covered for a full-length documentary with our partners at Universal/Mercury Studios. Another blessing has been CBS Sunday Morning has been covering all the sessions as well.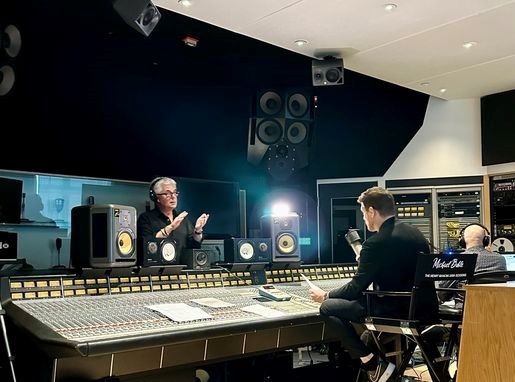 SE: Can you share what other titles are on this EP ?
GF: In addition to Pink Panther, Moon River and Peter Gunn, we have recorded a song of Henry's that is blowing up on TikTok called Lujon (also known as Slow Hot Wind). You likely won't know it by name but you'll know the music. The British band Inhaler is actually using Lujon as their walk on Music. We recorded it in LA and in London as well. We will also be recording The Days of Wine and Roses with a great artist but I'm sworn to secrecy until we confirm her.
SE: I noticed some special touches in the studio like plush Pink Panther toys, poster of the Pink Panther conducting, and his paw markings on the studio floor -brilliant Gregg! Looked like maestro Mancini's spirit was very much at these session with you and Monica.
GF: Yeah, we had a lot of fun with that. I wanted to create a special environment for all the sessions. Not only for the guest artists, but for all the musicians and engineers as well. For the Abbey Road Moon River session, Henry's daughter (and my wife) Monica Mancini and Audrey Hebpurn's son, Sean Ferrer attended the session. Sean read a letter from the conductors podium to the orchestra that his mom had written to Henry after she first heard his score to the film Breakfast at Tiffany's. It was a powerfully emotional moment for the musicians and it's reflected in the recording.
SE: Sweet. Now we can all enjoy a #ManciniCocktail -- Orange Raspberry Mimosa -- it shoul go really well with your new Mancini100 EP! "Reinforcements!" (Holly referring to extra drinks in the party scene at Breakfast at Tiffany's).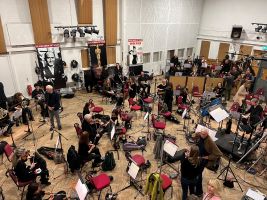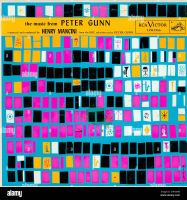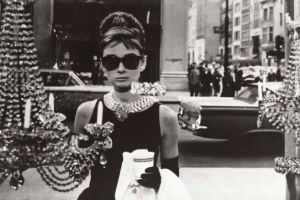 Visit: Gregg Field studioexpresso profile