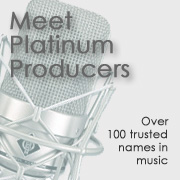 The Recording Studio Equipment Specialists





LADINA
What If
Produced by Andrew Spence

What If this era of self-isolation brought us together
To more kindness, more responsibility to each other and to our planet. What if what endures is our creative expression that lifts us towards light and new awareness. Love You. bWell.
above left: Producing The New West Coast Jazz
details here studioexpresso Panel @ NAMM 2020(clockwise): Daniel Seeff, Al Schmitt, James Torme, Brad Lunde*, Laura Dickinson, Claris Sayadian-Dodge*, Moogie Canazio,
Brent Fischer. *moderators


23x Grammy-winner Al Schmitt
First e ver Hollywood Star for an engineer/mixer (2015)
New book: For The Record (Amazon)



photo: Mary Hogan
Brent Fischer I Clavo Records
Sad About Nothing Blues
Brent Fischer's SANB is like the jazzy version of Pharrell's "Happy". Life, even blues, is good when you're doing what you love. The song is a collaboration with lyricist Darlene Koldenhoven.

Forgetting The Future (FTF) I InTime Records
Debut single Bluetooth produced and mixed by Ken Allardyce