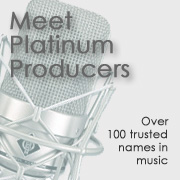 The Recording Studio Equipment Specialists




Order your Studio A Candle here

Each purchase helps PRNAlumni.org with their mission to continue the generosity of their late boss, Prince. You will be supporting opportunities for underprivileged youth to grow in music, arts, tech and education. The foundation also supports urban farming initiatives


The Killers' "Land Of The Free" 2020 at Prairie Sun Studios

10x Grammy Winner producer Joe Chicarelli interview with Brad Lunde of Trans Audio Group feat ATCs studio monitors
Ashe // LIVE "In My Room" Celebrating 54 Years of Pet Sounds By The Beach Boys Feat performances by AJR, Alexander 23, Ashe, Bishop Briggs, Blake Rose, Briston Maroney, Charlie Burg, FINNEAS, Jacob Collier, MARO, MAX, Ryan Tedder
All proceeds go to Support + Feed and MusiCares


Need a song mixed by your favorite artist or producer? Need a producer to give you feedback on Zoom or Skype? Simply brouse producers here and send your request to claris@studioexpresso.com for quick reply.
Order a single or double expresso today here!
We remain grateful for your support.
bWell and we shall meet again soon!
above left: Producing The New West Coast Jazz
details here studioexpresso Panel @ NAMM 2020(clockwise): Daniel Seeff, Al Schmitt, James Torme, Brad Lunde*, Laura Dickinson, Claris Sayadian-Dodge*, Moogie Canazio, Brent Fischer. *moderators

23x Grammy-winner Al Schmitt
First e ver Hollywood Star for an engineer/mixer (2015)
New book: For The Record (Amazon)


photo: Mary Hogan
Brent Fischer I Clavo Records
Sad About Nothing Blues
Brent Fischer's SANB is like the jazzy version of Pharrell's "Happy". Life, even blues, is good when you're doing what you love. The song is a collaboration with lyricist Darlene Koldenhoven.