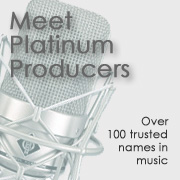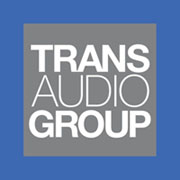 The Recording Studio Equipment Specialists



eZine 2023
july/Aug
jan
feb
march
april
may
june
2022
nov/dec
oct
sept
august
june I july
april/May
march
feb
jan

2021
Nov I Dec
SeptI Oct
Aug
July
june
may
april
march
feb
jan
Featured Articles
A Centenial Celebration EP Featuring Lizzo, Sir James Galway, Michael Buble, and A Star-Studded Cast of Musicians with Producer Gregg Field


Scoring For Film With Benjamin Wallfisch

MUSO.AI Re-Inventing Album Credits with Jay Baumgardner

Peter Asher: A Life In Music

Nancy Wilson's Heartful Debut Solo Album You And Me

Elevating The Art of Record Making And Celebrating Legacy Artists with Zev Feldman

Scoring for Film & TV
With Award-winning composer I arranger Mark Isham

90s: Quintessential Music That Lives & Moves
With The Makers In The Studio

Your Songs Your Assets
Hipgnosis Founded by Merck Mercuriadis & Creative Rights Group Founded by Jeremy Geffen

2021 Ushers A Different Grammy Show
New Format, Host, Producer and Viewership By The Numbers ...

For Music's Sake!
2021 UMG Cuts Signal A New Era For Music Industry

Producer Profiles, Studio Spotlight, Monthly Music Reviews and News from studioexpresso's production community!
gentle jupiter- KTP Feat. Hannah Rose Lewis and Raul Garcia
Matt B featuring Ugaboys performing 'GUNJALE' from the Matt B album 'ALKEBULAN'
New Salvation Music Studio features ATC Speakers, Neve 8068 console... at sunny Brighton Beach, UK
Billie Eilish's Happier Than Ever, A Love Letter to LA on Disney, is currently on top of the US charts, and re-recorded
and mixed in Atmos on ATC speakers by Chris Jenkins and Sal Ojeda at The Mix Lab in Santa Monica Watch here on YouTube
The Comet Is Coming's " TECHNICOLOUR' immersive mix by Grammy winning producers, Matt Wallace and Will Kennedy at Studio Delux
Geoff Daking and Brad Lunde go into great detail on the design and features of the new Mic-Pre 4T,nominated for 2023 TEC Award at NAMM


How to connect with studioexpresso's producers. Presented by Indie Music Academy's Ryan Waczek
photo: l-R: Rafa Sardina and Brent Fischer with Grammy winner D'Angleo's production team



Need a song mixed by your favorite artist or producer? Need a producer to give you feedback on Zoom or Skype?
Simply brouse producers here and send your request to claris@studioexpresso.com for quick reply.

Order a single or double expresso today here!